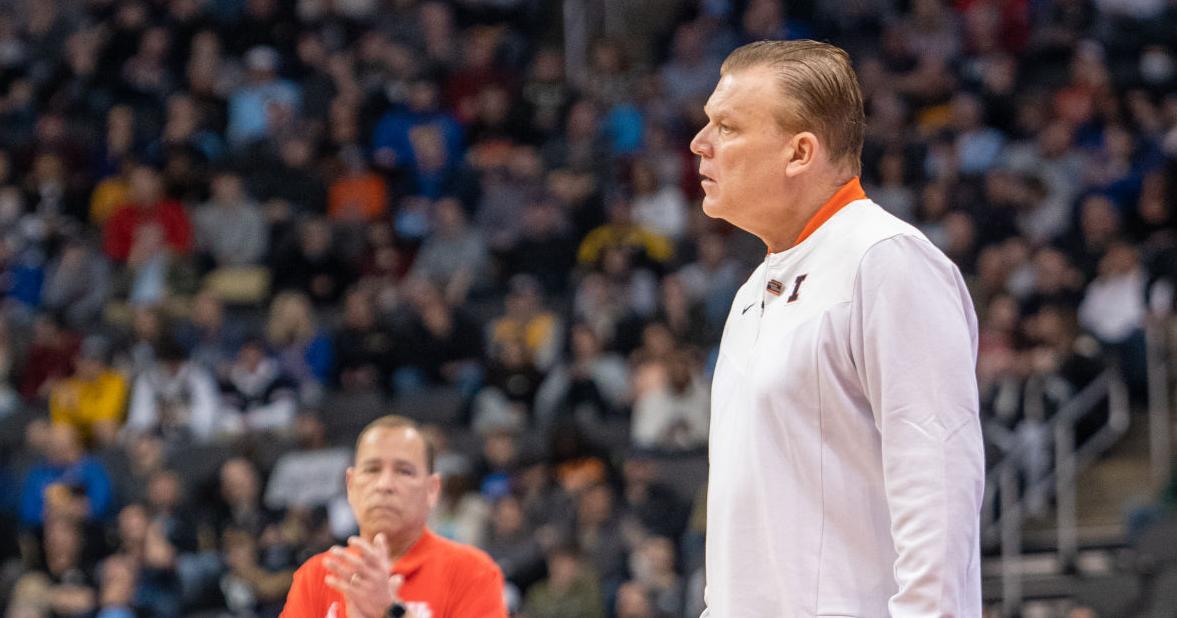 Good Morning, Illini Nation: Program rankings | Sports
Welcome to "Good Morning, Illini Nation," your daily dose of college basketball news from Illini beat writer and AP Top 25 voter Scott Richey. He'll offer up insights every morning on Brad Underwood's team:
Brad Underwood was hired as Illinois basketball coach not long before the Associated Press released it's all-time rankings of men's basketball programs. That the Illini ranked 13th became a major talking point for the new coach. Underwood mentioned that ranking religiously during a time when the actual product on the court was, let's say, not living up to the historical record of the program.
Was Illinois the 13th best basketball program in the country when Underwood hired? No. The last three seasons, though, have restored some of the luster to the Illini and led to a jump up another ranking of the top programs in the country.
Ken Pomeroy, of ubiquitous KenPom ratings fame, also has a ranking for the top programs nationally dating back to 1997. While the AP's rankings five years ago dated back to the start of the AP poll in 1949, Pomeroy's rankings are a more modern take. You can read all about how the rankings come together here.
Illinois, fresh off three straight 20-win seasons and a pair of Big Ten titles (one tournament, one shared regular season) are now back in the top 15. 
Updated my world-famous program ratings. Top 8 are unchanged. Notable movers:Illinois 20 ↗️ 15Alabama 39 ↗️ 29Arkansas 47 ↗️ 32Houston 82 ↗️ 71Maryland 17 ↘️ 23Stanford 30 ↘️ 37Marquette 33 ↘️ 41Georgetown 38 ↘️ 45https://t.co/7LxB17IoCtDetails: https://t.co/A7mSuDOpSU

— Ken Pomeroy (@kenpomeroy) July 25, 2022
That still leaves the Illini trailing some of its Big Ten rivals, however. Which makes sense. Illinois has only recently got its act together on the basketball court. Three strong seasons still doesn't wipe out the downturn in the program at the end of the Bruce Weber era that John Groce was never able to climb out of during his tenure.
Michigan State, the last national champion out of the Big Ten (albeit 22 years ago), is the top-rated program in Pomeroy's rankings. Ohio State and Michigan also rank ahead of Illinois. All 14 Big Ten programs are ranked, with Rutgers bringing up the rear. Steve Pikiell's revitalization in New Jersey hasn't quite been enough to overcome the disaster the Scarlet Knights had become.