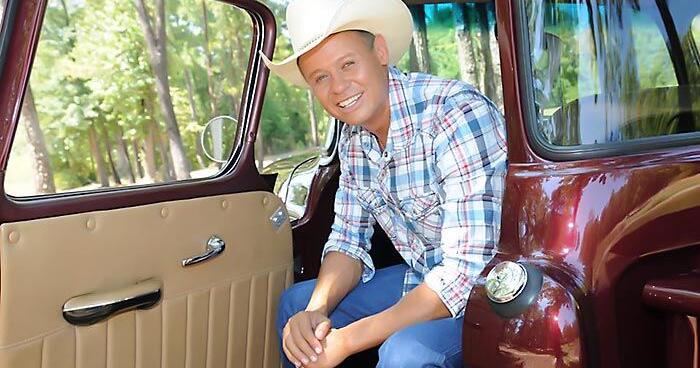 Year of entertainment at Colfax County Fair | News
LEIGH — There are many new entertainers this year to make for a fun time at the fair.
Penny Janousek, secretary of the Colfax County Agricultural Society, said she is excited for all of the entertainers coming to this year's fair — set for Wednesday, July 13, through Sunday, July 17, at the fairgrounds in Leigh — and can't wait to watch Neal McCoy on Saturday night.
"He's a fantastic entertainer," she said. "He's had several hits over the years, so I'm very excited about him coming."
The fair will kick off with 4-H clothing, home environments and photography judging at 9 a.m. Wednesday, and there are also exhibit and show entries throughout the day.
There are two performances at 7:30 p.m. — Steps at Tiffany's Dance Studio and barrel racing — on Thursday, followed by MWA Pro Wrestling at 8 p.m. Mason Michaels and the Backroad Spirits will be playing Friday at 9:30 p.m. in the new 60-foot-by-80-foot open air building behind the grandstands.
Janousek said one of her favorite parts is watching the kids and the families enjoying the time together and visiting with neighbors and just having a great time.
The Mountain Men Rendezvous Camp will be featured throughout the day on Friday and Saturday. A wine tasting for those 21 and older will take place in the commercial building from 6 p.m. until 9 p.m. on Friday.
At 7 p.m. Friday, team roping will take place in the arena, and the Outlaw Truck and Tractor Pulls will be on hand to entertain. A dance featuring Mason Michaels and the Backroad Spirits will take place at 9:30 p.m.
Saturday is considered the kids day as there will be many different activities children from all ages can participate in.
A 5K run/walk is set to take place at 8 a.m. Saturday. A Teddy Bear Mobile will be on hand from 2 p.m. until 7 p.m. for those who want to build their own bear, and the Horn T Zoo will be at the fair from 2 p.m. until 8 p.m. The Nebraska Game & Parks' free outdoor families events trailer will be open from 3 p.m. until 9 p.m. Saturday, and Colors da Clown will offer free face painting and balloon artists from 3:30 p.m. until 8:30 p.m. The Nebraska Putt Putt on the Fly, frog races (bring your own frog) and kiddie tractor pull will take place Saturday afternoon, and the Happy Players Polka Band will play in the 4-H building at 6 p.m.
McCoy and opening act Backroads Spirit will entertain Saturday evening at 7:30.
Exhibits will be on display throughout the day on Sunday. A 10:30 a.m. worship service will take place, followed by pig wrestling at noon and a parade beginning at 4:30 p.m.
Closing out the fair will be The Oiler Brothers in concert at 7 p.m.
"With a small-town atmosphere, you can't beat the price to bring your family," Janousek said. "There are no admissions charges to any of the shows or events. With the $5 wristbands, it's a great bargain for the family since we want to be the best family-friendly fair around."